Poems to Night is a poetry collection of twenty-two poems by the Austrian poet Rainer Maria Rilke.
To be honest, I don't think this was the best to start with Rilke's work, but since it was sent to by Pushkin Press in exchange for a review, I went with the flow.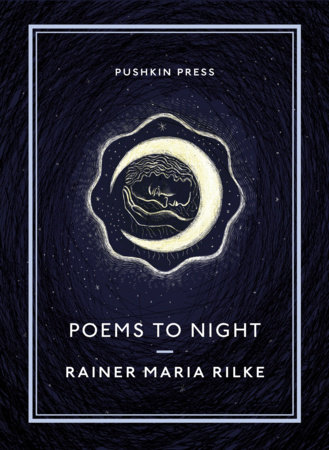 I truly loved most the poems however, there were a few which I found difficult to connect with a bit. All things considered, I can't know if this is because of Rilke's writing or due to the translation, we all know poetry is something hard to get right when translating.
Rilke does not bother us with useless long verses which the only use is to fill pages, or with unnecessarily complicated rhymes. He gives the reader an insight into the connection one has with the world around themself and one's mind. As you can see in the following verse:
"Is pain – as soon as the ploughshare,
labouring, naturally reaches a new layer –
is pain not good? And what can it mean, the last
interrupting us in the depths of such affliction?"
I think that given the year we have had; there are certain feelings brought out in these poems that we can relate to today, those of isolation and loneliness, which we can track to the author's time during WW2. These are the things many of us have to deal with at night before we drift off to sleep.
All in all, this is a beautifully written book collection with a good translation, as fas as my translation knowledge goes. I recommend it to anyone who likes poetry as well as to anyone in search of a book to get in tune with their feelings and emotions.
I gave it 4 out of 5 stars.
Bye, keep on reading.