Hello, people of the interweb! "How you doin'?"
Today is the day I'll bring shame to my TBR pile.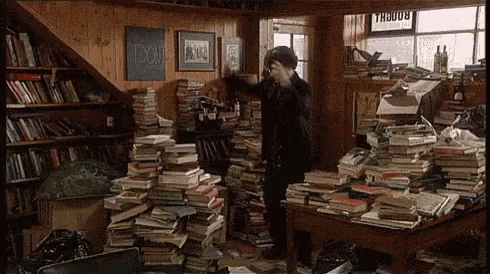 Under no specific order, here it goes:
Armada by Ernest Cline
The Trial 

by

 Franz Kafka
O Fio das Missangas by Mia Couto
A Cidade e as Serras by Eça de Queirós
Mrs. Dalloway by Virginia Woolf
Orlando by Virginia Woolf
The Stone Raft 

by

 José Saramago
Journey to Portugal 

by

 José Saramago
Moby Dick by Herman Melville
Hamlet by Shakespeare
One Flew Over the Cuckoo's Nest by Ken Kesey
Dracula by Bram Stoker
Casa da Malta by Fernando Namora
Out of Africa by Karen Blixen
Perfume by Patrick Süskind
Orpheu #2 by a lot of people
One Hundred Years of Solitude by Gabriel García Márquez
The Island of Doctor Moreau by H.G. Wells
Do Androids Dream of Electric Sheep? by Philip K. Dick
Tales From the Future by Robert Billing
Furthermore by Tahereh Mafi
Kitty Hawk and the Curse of the Yukon Gold by Iain Reading
Seizure 

by

 Robin Cook
Elephant Song by Wilbur Smith
Kafka on the Shore by Haruki Murakami
Empire Falls by Richard Russo
Sherlock Holmes of Baker Street: A Life of the World's First Consulting Detective 

by

 William S. Baring-Gould
Padre Antonio Vieira – O Tempo e os Seus Hemisférios by  Maria do Rosário Pimentel
Negócios de tanta importância: o Conselho Ultramarino e a disputa pela condução da Guerra no Atlântico e no Índico 

by

 Edval de Souza Barros
Body, Poetry and Affect in Albrecht von Haller by Guido Giglioni, Marisa Russo, Rina Knoeff, Palmira Fontes da Costa, Adelino Cardoso, Fernando Silva and Albrecht von Haller
Dune (Dune Chronicles #1) by Frank Herbert
Fahrenheit 451 by Ray Bradbury
The Mysterious Affair at Styles (Hercule Poirot #1) by Agatha Christie
Quidditch Through the Ages by J. K. Rowling
The Warsaw Anagrams by Richard Zimler

Homens Imprudentemente Poéticos by Valter Hugo Mãe

From the Earth to the Moon by Jules Verne
Only now did I realize the crazy amount of classics I own in comparison with any other genera. What the hell?
Well, that was a fun ride through my bookshelves. I hope you like this, feel free to comment your opinion down below!
Bye, keep on reading!