Hello people! Danielle tagged me to do the Anything But Books Tag! Check out her blog here, she is an amazing blogger! Thanks, Danielle!! I'm excited to do this tag because it's really different from what I usually do.
Let's do it!
---
NAME A CARTOON THAT YOU LOVE
I know this might be a little basic but I love The Simpsons. Lisa Simpson is my soul mate, she is me if I were a cartoon character. This show makes me laugh so much, it always makes me happy!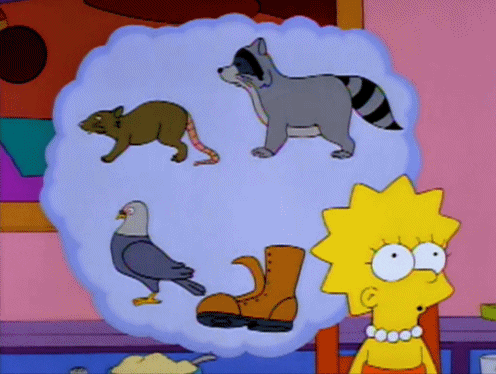 WHAT IS YOUR FAVORITE SONG RIGHT NOW?
I don't really have a fav song, but I've been listening to a lot of Louis Armstrong lately. The one song I've been listening to the most is Summertime, it's just perfect!
WHAT COULD YOU DO FOR HOURS THAT ISN'T READING?
I love cinema. It's my second favourite in the entire world! Going to the cinema, watching a film at home anyone will do. I even have a little book where I review films I watch.
WHAT IS SOMETHING THAT YOU LOVE TO DO THAT YOUR FOLLOWERS WOULD BE SURPRISED BY?